"Your email list is your community of special people who want to know you and learn from your expertise. Treat them like family, because they are." - Laurie-Ann Murabito
Introduction:
Email marketing gets a bad rap. People claim it's outdated or a dying trend.
When done right, email marketing has the power to transform your business by building meaningful relationships, nurture leads, and drive sales. Keep reading to learn more.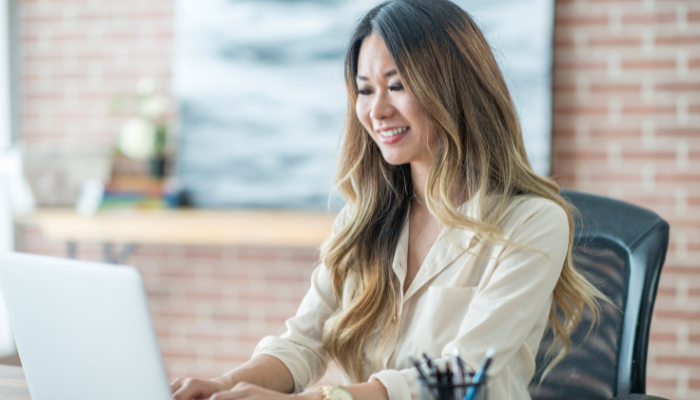 Why You Need to Make Email List Building a Priority
Many business owners put off building an email list till it feel like the right next thing to do. Or they fail to make it an ongoing priority. But an email list is one of the most valuable assets you can have.
Just look at some of the benefits:
Conversion: Email marketing generates $36 for every $1 spent. That's an ROI other marketing tactics can't touch.

Loyalty: By consistently providing value, you nurture relationships over time and your subscribers become raving fans! Check out 1,000 Raving Fans.

Cost-effective: After the initial setup (mostly time), email marketing has relatively low associated costs with a huge payoff.
Prioritizing list growth can transform the way you acquire and engage with your community, the folks who want to know you and learn from you.
The Fastest Ways to Grow Your Email List
Convinced? Now you need a few proven strategies to build your subscriber base.
Here are four of the most effective tactics:
Leverage your website: Use opt-in forms and lead magnets to capture emails from site visitors. Offer an irresistible freebie in exchange for their contact info.

Promote on social media: Drive social traffic back to your site. Share quality lead magnets that give people a quick win. I rotate a few lead magnets of my own. Such as a Directory of Places to Speak and Take the Stage.

Speaking: Be the booked speaker in front of audiences filled with your ideal clients. This is exactly how I've been able to add 100's of quality names to my email list in one day. (Did you really think I wouldn't mention this one?!)

Podcast Guesting: Similar to speaking, guesting puts you in front of other people's audiences. And my favorite thing about podcast guesting is it lives forever!
Stay focused on quality over quantity. It's better to have 500 engaged subscribers who read your emails than 5,000 inactive ones and an open rate of 5%.
Craft Content That Turns Subscribers into Customers
Now that you have tactics to grow your list, you need to keep subscribers engaged. The best way is through valuable content.
Here are some keys for creating emails people look forward to reading:
Focus on their needs: Answer the top questions you're always being asked about what you do. Provide solutions for their biggest problems.

Share your expertise: Position yourself as a trusted advisor by sharing insider tips and industry knowledge.

Storytelling: Use case studies, client stories, and behind-the-scenes looks to connect on a personal level. People love stories! Tell more and tell them often.

Be interactive: Leverage surveys, polls, and questions to engage recipients. Ask your audience to reply and always...always answer them...even if it takes you a few days.

Find the right frequency: Don't overload inboxes. Find a schedule that works for you and your community can predict.
Deliver value, and your community will thank you! This is exactly how they will graduate from prospects to customers.
Foster Two-Way Conversations
The most successful email marketers don't just blast one-way convos. They create an authentic two-way dialogue.
Here are some ways to have more genuine conversations:
Feedback: Ask about their needs, what they'd like to see more of, and how you can improve. Then apply that feedback.

Highlight content: Feature reviews, testimonials, or examples of subscribers interacting with your brand.

Reply to questions: Don't leave questions unanswered. Make people feel heard. If you've been apart of my community, you know I answer you if you reply to the emails I send out.

Send individual replies: Segment more personal outreach to dormant subscribers to re-engage them.

Get personal: Share your own stories, photos, or introductions to your team. Be transparent.
Email doesn't have to feel distant or one-sided. With a focus on two-way communication, you can build community and authority.
Ready to unlock the full potential of email marketing for your business? Prioritize that list building and engagement will be one of the best investments of time and energy you can make. Use these tips to start cultivating a community of raving fans, friends, and customers.
Other resources to help you grow your email list with quality people:
---
Other resources for you:
Start or revive strategies to grow your email list with quality people

Create lead magnets that solve a specific problem and offer it EVERYWHERE!

Reach out to a few meeting planners or community hosts and ask if you can serve their audience with a free masterclass or presentation

Create a future sequence that turns newbies into raving fans of yours!